VR-i RHYTHM "On Ear" Bluetooth 4.1 Headphone Petrol Blue
SKU:

VRI00520
The VR-i RHYTHM is a high quality beautifully designed "on ear" headphone supplied with a trendy protective travel case. Hearing is one of the most important senses, a part from seeing, which is part of your perception. In order to experience the best possible virtual experience, it is important to use good headphones while enjoying virtual reality with the VR-i EVOLUTION 3.0 virtual reality glasses. The VR-i RHYTHM headphone features a 32 ohms impedance for high quality sound and a Bluetooth 4.1 connection to connect your smartphone, tablet or other bluetooth device. The CSR chip 4.1 establishes a perfect combination between technology and sound quality.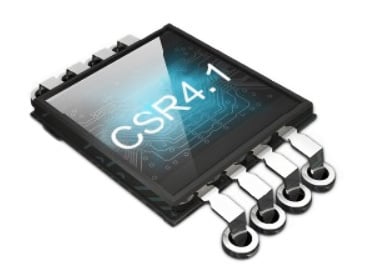 While switching from the virtual world into the real world, these headphones are perfect to enjoy music in style. You can enjoy your VR-i RHYTHM headphone in any condition varying from your comfortable sofa to your workout in the gym, running outdoors or while playing a game or a movie.
The built in microphone makes it possible to answer to incoming calls while connected to your smartphone, even when you're up to 10 meters from your smartphone. In addition, the VR-i RHYTHM can connect to 2 Bluetooth devices at the same time to meet all your possible needs.
The headset has a modern design and is made of high quality materials. A high quality aluminum housing with ergonomic ear cushions and headband ensures high comfort. To keep your headphones in good condition, the VR-i RHYTHM headphone is supplied with a convenient travel case. Feel the rhythm!
How to operate your VR-i RHYTHM IN 3 SIMPLE STEPS:
1. Press the power button until a beep sounds within 5 seconds. The headset is now in pairing mode and you can connect your bluetooth device.
2. Select the song or movie you wish to play.
3. Adjust the volume and enjoy the sound!
EAN 7110218321149
Specification
Description
Technical specifications
- Impedance: 32 Ohm
- Sensitivity: 102 dB + - 3 dB
- Frequency: 20-20,000 Hz
- Balance: <3 dB
- Nominal power input: 40 mW
- Noise reduction
- Built-in battery: 250 mAh lithium
- Operation buttons at ear shell
- Contains built-in microphone for incoming calls
- Low power consumption
- Multipoint pairing
- Listening time: 8-10 h
- Charging time: 1-2 h
- Weight: 150 gr
- Range: 10 m
- Color: Petrol Blue
Adjustabilities
- Volume
- Next and previous number
- Reply to incoming calls and ending a phone call
- Headband size
Accessories
- Luxury travel / storage case
- Charging cable
- User manual in 3 languages Dutch, English and German