THEY USE THEM TOO! If you are professionally engaged with your passion then you expect the same from the products around you.
---
Paul Morris (Latin & Pop singer, music writer, actor) based in Amsterdam. 3rd in the talent show competition DanceSing of SBS6 in the Netherlands.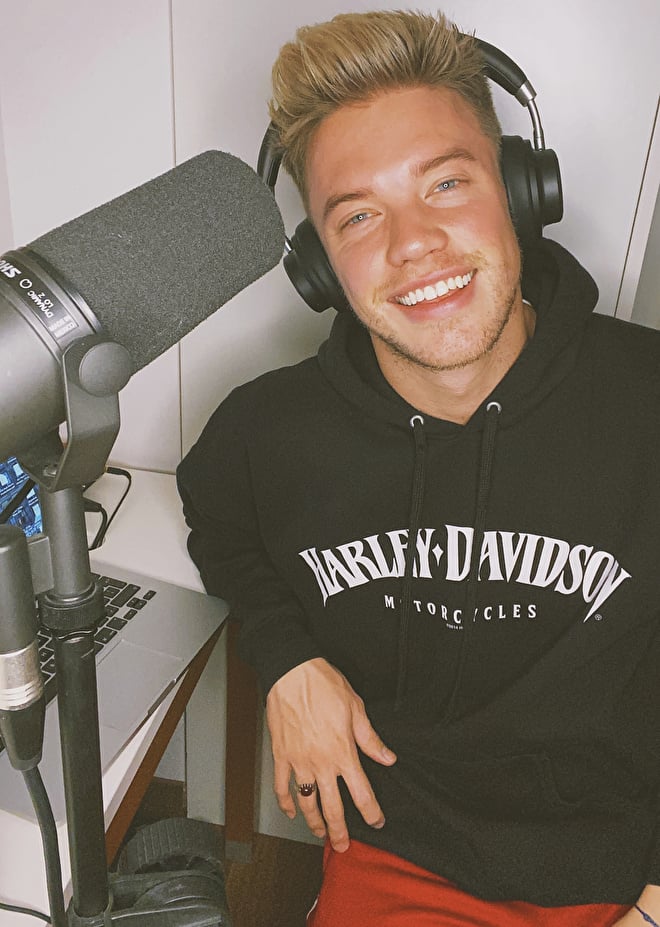 I got the chance to try out the VRi RHYTHM ANC and was initially very charmed by the design. Simple and elegant, with very comfortable over-ear cushions. After that I was amazed at how quickly and easily I could connect it to my phone. As a singer, sound is of course the most important to me, and the sound of these headphones is very pleasant. Warm, bright. The ANC is also fantastic. No noise from unwanted sounds and only being able to listen to my music is a real plus! Otherwise very user-friendly, comfortable to use and with a handy, beautiful stand to hang it up after use.
Highly recommended!
Website: itspaulmorris
---
Julia Den Uijl (Bikini fitness athlete​), I am 24 years old. I can be found in the gym every day working on my own goals and helping others achieve their goals. I have been participating in bikini fitness competitions for two years now and hope to hit the international stage in a few years. In addition to a strict diet, my training is very important. Since I use the VRi Rhythm ANC, I can enjoy my own music at top quality during my training. The headphones stay in place during all exercises and the noise canceling keeps me fully focused on my workouts! "

Instagram: juliadenuijl
Fotografe: Elisabet Draijer
Tom Ameije (Belgian champion SUP), our ambassador for the VRi 360 ACTION CAM. This allows us to show you, how you can share your great action with your friends or fans.

Profile:
My name is Tom Ameije, 42 years old and my passion is water sports. I am always on the water. Since 9 years I am Belgian champion standup paddling in both conditions, long distance, technical races and in the waves. (I have a World title and a European title in the unit class of the n1sco races).

Instagram: https://www.instagram.com/tommiesup/
Facebook: https://www.facebook.com/TommieSup/
CHECK BELOW LINKS FOR ACTION MOVIES IN 360 DEGREES filmed with the VRi 360 Dual Lens Camera.